Some people say there is no truth in advertising. They're wrong. The truth is Truth in Advertising has been hanging around the Pittsburgh area since 1999. T 'n A (as fans affectionately call the band) currently comprises Billy (Seán O'Donnell) and Fred (Fred Betzner). Billy plays guitar; Fred plays harmonica and accordion; both sing; and neither dances well. T 'n A songs have infectious melodies and smart, off-beat lyrics.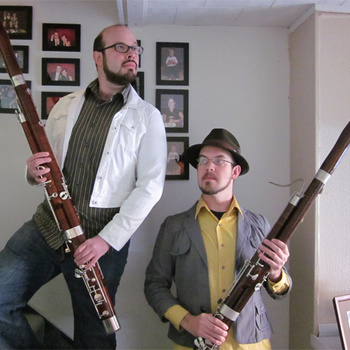 The duo's latest release, Another Wanderlust Melon, will be released June 3, 2017. Click through to Bandcamp to peruse and enjoy older sounds from T 'n A's discography.
Download the Press Kit for Another Wanderlust Melon.